Add column sorting to the users page
Release date: November 17th, 2014 (Revision 1)

,

download as PDF
Wow! Some of you have a lot of users! To make your lives just that little bit easier when it comes to managing those users we've added a sorting feature to the Users page. Read on…
This note describes what has changed in full, and as usual you can contact support or your technical account manager for further clarification.
Users
BeBanjo ID is our new authentication and authorisation system, built to manage access to all BeBanjo applications.
The Users page is where Owners can manage their team, on this page you can now sort the list of users by any column; the single triangle indicates which column is being used for sorting, and the direction of the triangle shows the order (ascending or descending).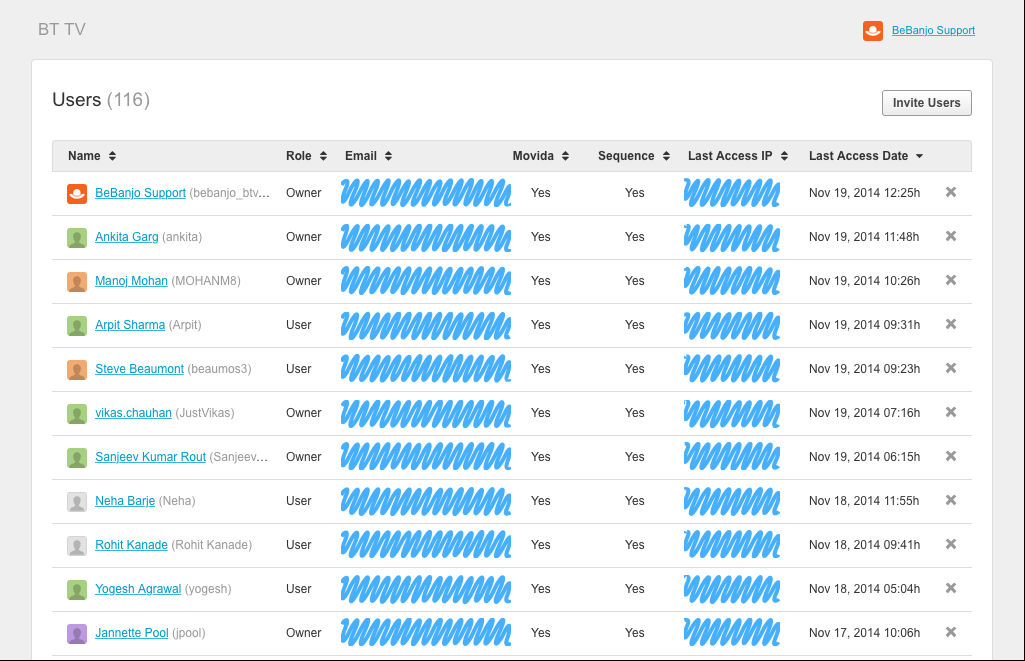 Reference
id#233 Add column sorting to the Users page