We have made it easier and more convenient to create new VOD rules.
This note describes this change in full, and, as usual, you can contact support or your Technical Account Manager for further clarification.
As you're no doubt aware, schedule entries can be archive or catch-up. We recently added the ability to create archive schedule entries directly from the schedule page (in addition to the catalogue or the API), but catch-up remained untouched.
We felt terrible about this, so to ease our guilt, we created this release. It lets you create VOD rules from the schedule page as well:

Adding a VOD rule from the schedule page will take you to a familiar VOD rule creation screen where you will be able to select your content and define the parameters: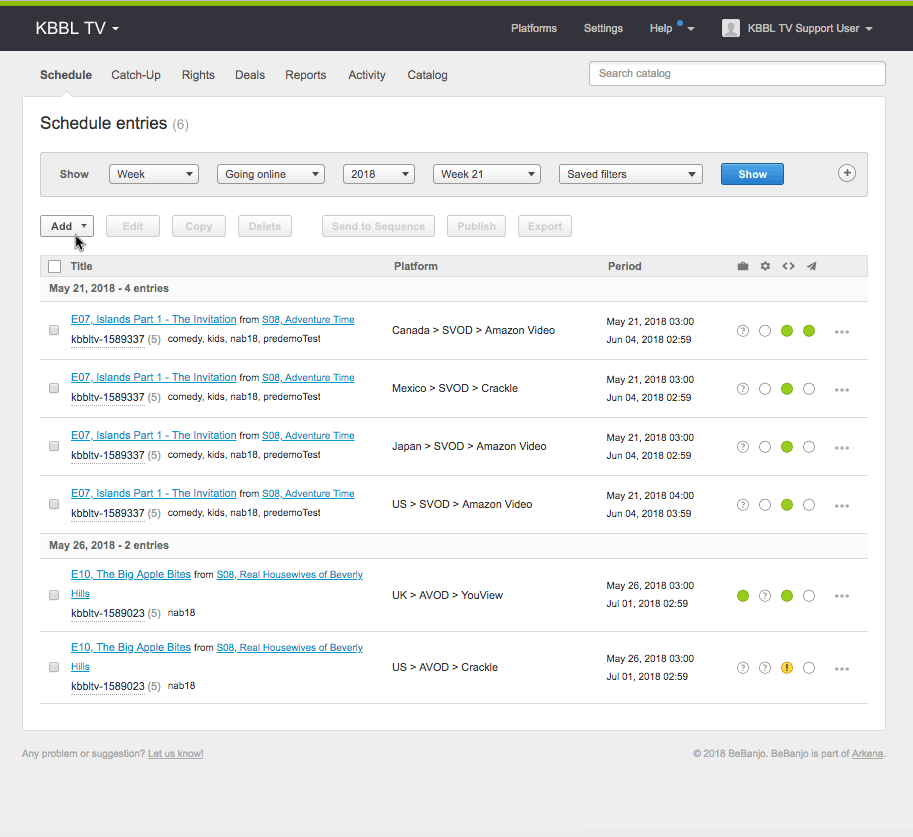 In addition, you will also be able to select the asset that you want to use for schedule entries related to that VOD rule:

So there it is, we can sleep easy knowing that all your catch-up scheduling needs are met by our scheduling page!
Happy scheduling.
References
movida#7336 Add VOD rules from the schedule page