We've enhanced BeBanjo to allow you to enter Schedule Entry metadata right when you're adding content to your Schedules.
This note describes this change in full, and as usual you can contact support or your Technical Account Manager for further clarification.
Add to schedule and enter metadata in the same step
We've added the Schedule Entry metadata fields to the "Add to schedule" form. This will allow you to set metadata values when adding content to the schedules: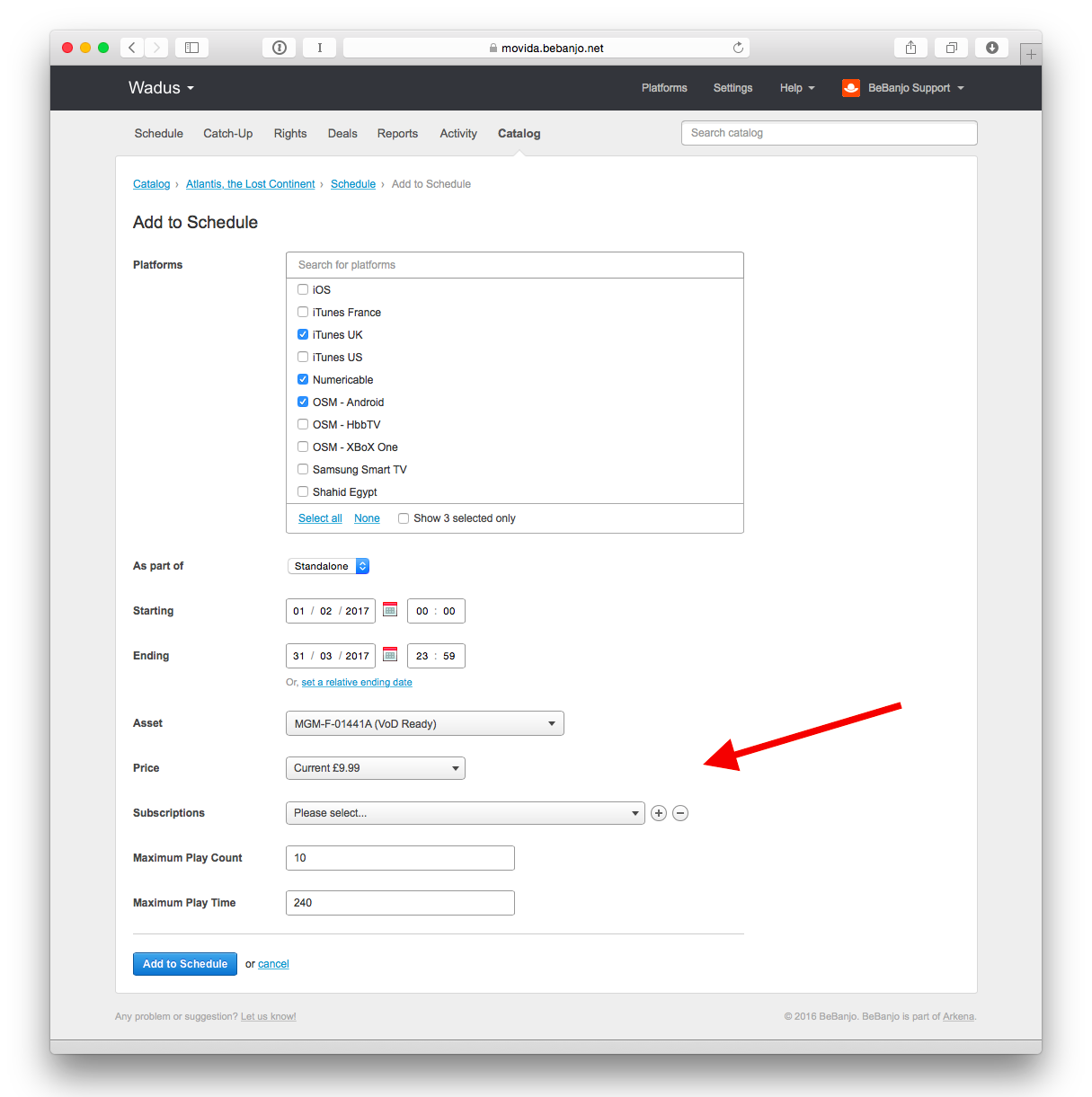 Being able to schedule in multiple platforms and set all the metadata in one step will save you a few clicks and some time for other more interesting activities!
Please note that you might not have Schedule Entry metadata configured in your account. If that's the case, nothing will change for you.
References
movida#5543 Enter metadata when scheduling