We've improved the licensor filter in the schedule page, allowing you to filter by multiple licensors.
This note describes the change in full, and, as usual, you can contact support or your Technical Account Manager for further clarification.
Have you ever dreamed of a more powerful licensor filter, one in which you could filter by multiple items, with a fancy search mechanism to easily achieve your filtering goals? Ok, strange dream, but fear no more, we made it real!
In a similar fashion as with the platforms filter, you can now use this powerful component to improve your filters. You can search for licensors and select the matches with one click. Possibilities are endless! And it looks gorgeous, don't you think?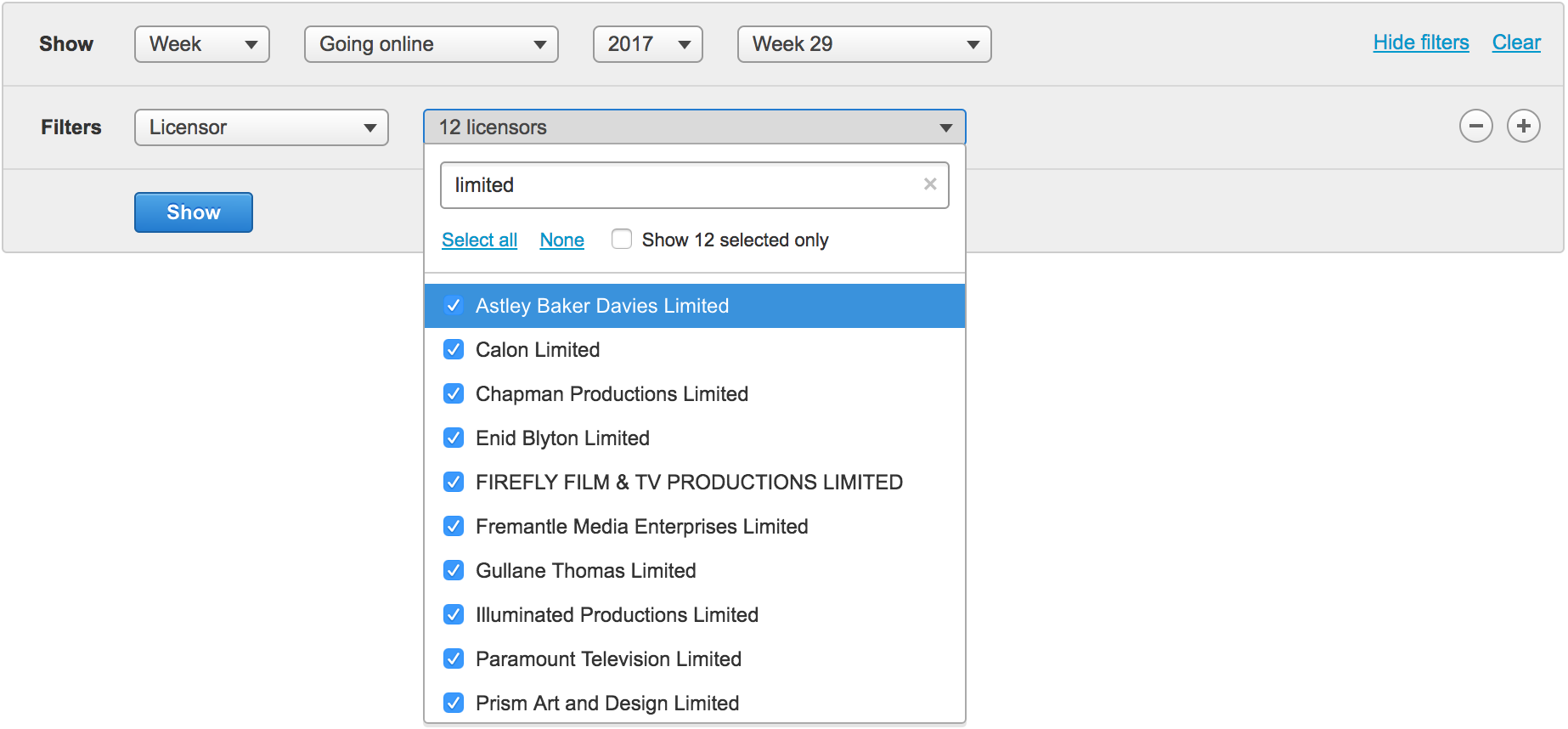 References
movida#6536 Filter by multiple licensors in the schedule page