While most of our customers are starting to use our brand new Schedule page's revamped design and customisable columns, filters and views, we have also been improving the Playlist features.
In this release, you will be able to perform the actions related to Playlists on Schedule:
Create a playlist
Edit a playlist
Save a playlist template
View a playlist for scheduling
Filter schedulings with/without playlists
Filter schedulings containing a specific playlist entry (title)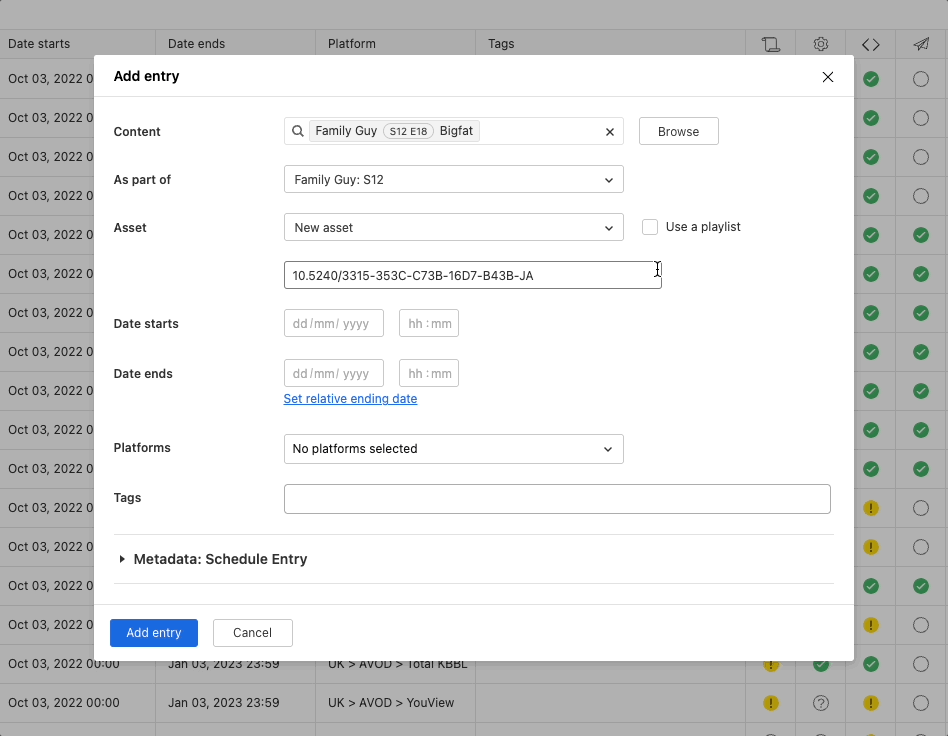 This Playlist feature can also be managed with Filters, so you can easily find those contents with Playlists associated or even Save a view to have them quickly accessible.
If you have any questions about these improvements to the Playlist function in the Schedule page, don't hesitate to contact your TAM.