We've added a new filter by workflow status to the Schedule page.
This note describes this change in full, and as usual you can contact support or your Technical Account Manager for further clarification.
Many of our users have asked about this. And now it's here: you are now able to filter by workflow status from the Schedule page: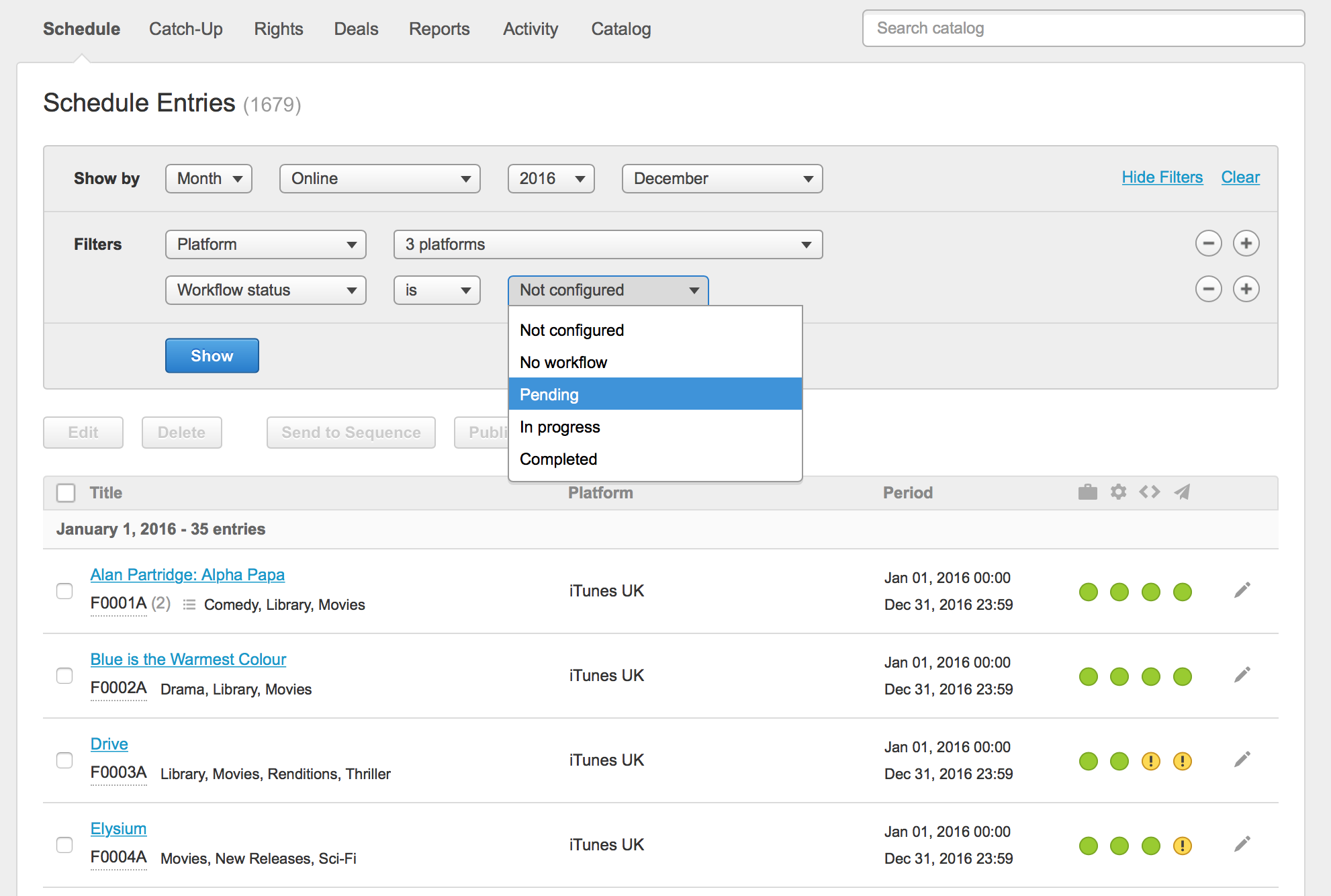 So, you can now see the entries in your schedules according to the status of the workflow; whether there is a workflow configured or not, and where there is, whether it's Pending, In Progress, or Completed.
We hope this feature will bring even more productivity to your workflow!
References
movida#5542 Schedule Page Filter by Workflow Status