VOD rules are one of our most popular features in BeBanjo: you can create a rule and have that rule continually and automatically create schedule entries for your catch-up content, whenever your linear schedule updates.
Last year we added the ability to create VOD rolling patterns, made it easier to add new VOD rules and gave more flexibility in creating catch-up schedule entries down to the specific minute.
However our wonderful customers keep coming up with new ways they would like to use our VOD rules, and we've kicked 2019 off by adding the ability to schedule 'Subsequent Seasons' via rules.
This note describes this change in full, and, as usual, you can contact support or your Technical Account Manager for further clarification.
Normally a VOD rule is directly related to the content the rule is created for, and the linear schedule entries created for that content. However, with Subsequent Season rules, you can now trigger VOD rules not just off linear transmissions related to your content, but for linear transmissions related to other content as well.
Suppose you had just started to air Season 6 of Game of Thrones. As part of your offering to your consumers, you wanted to make Season 5 available to binge through, whilst Season 6 was airing. With this new functionality you can!
First create a VOD rule for Season 5, and select "All episodes at once":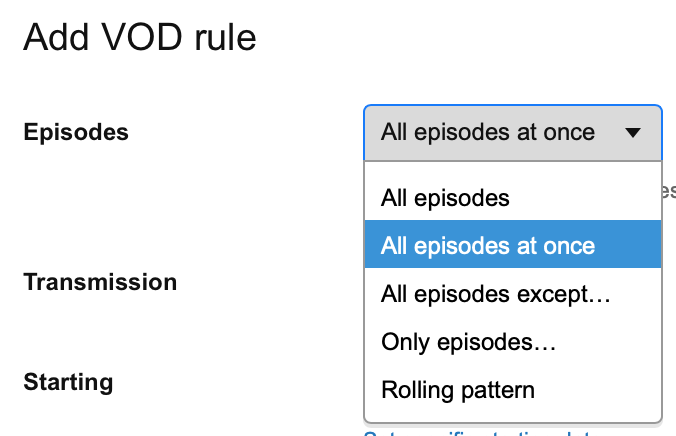 Next select "Different content" in the VOD rule, and search to find Season 6: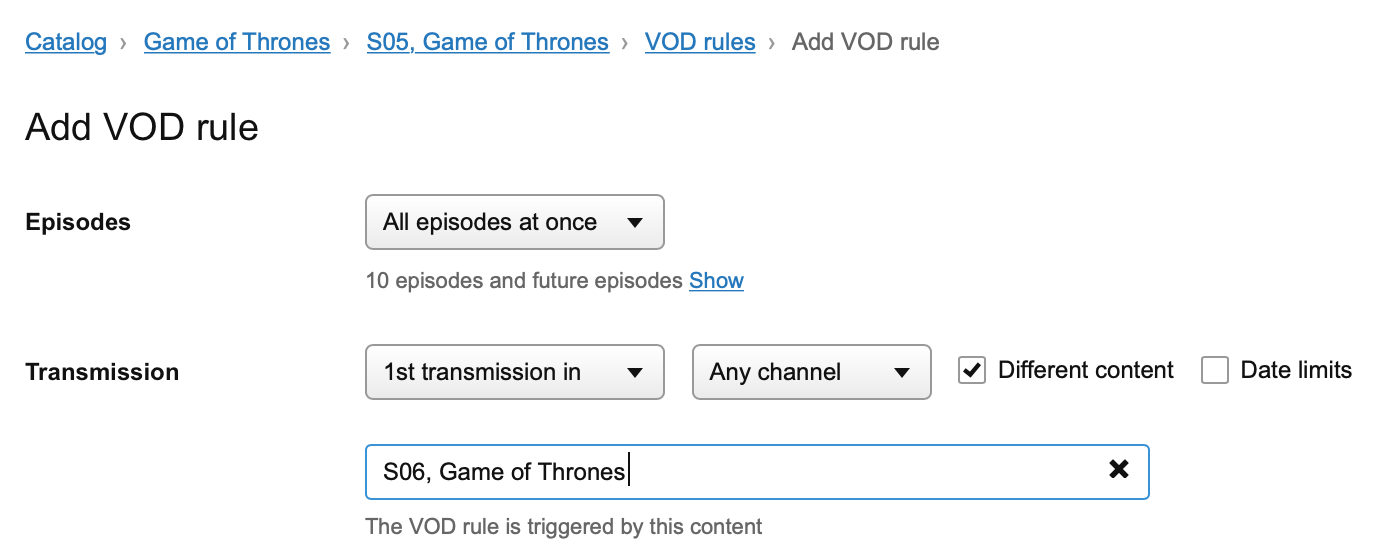 You can then continue to set parameters as normal, choosing which assets to use, schedule window size and more. The rule will be triggered by the linear transmission from Season 6, and all your Season 5 content will be made available!
As a bonus, this new functionality also allows the ability to schedule all of your series content based upon a single linear transmission (previously, an Archive schedule entry was needed to do this).
Of course we display all the information about the VOD rule in the summary of the rule as well: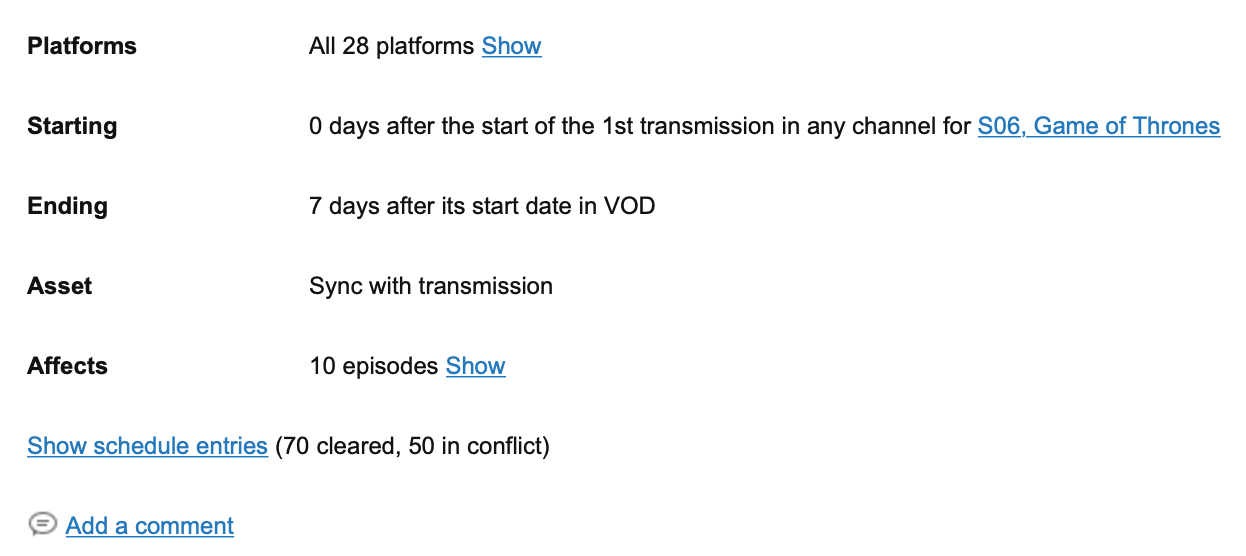 References
movida#8054 Subsequent season catch-up trigger